Autumn is here, and now is the time to celebrate the season of change. To celebrate, we are hanging garland made of corn husk, dressing up our window boxes, creating centerpieces from foraged materials and so much more. Whether you are selling your home or staying put, these seven tips will make your home the perfect Harvest Home.
1. Make an Entrance Create
an inviting outdoor display for your home that the neighbors will marvel over. From 
braided corn husk garland
 to 
wooden-wheat wreaths
 the DIY ideas are endless. Another 
RealtySouth
 favorite is a gourd door stopper, purchase a large pumpkin or gourd, place it in front of a door in your home and wah-la! Practical and festive! (Psst… prospective buyers love to see a home that is celebrated.)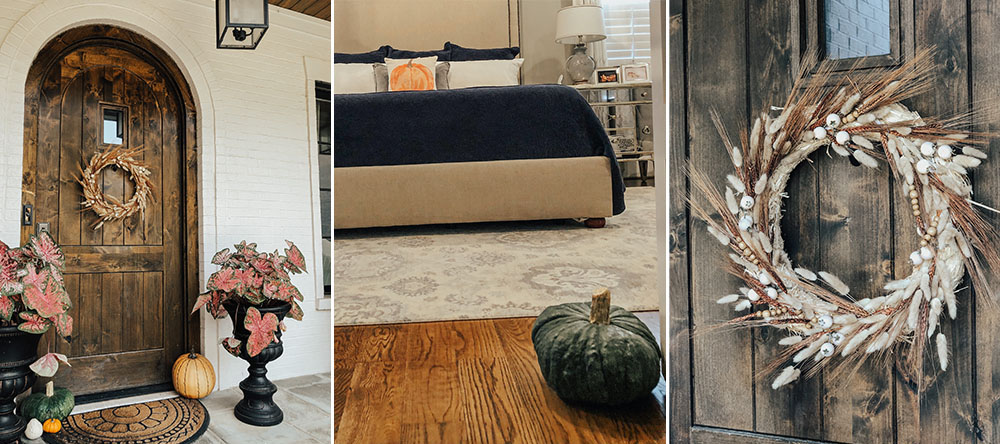 2. Dress up your Window Boxes A great way to repurpose your window boxes in the fall is to fill them with piles of mini pumpkins, gourds, wheat and dried corn. This is a great low-maintenance spruce of Autumn that can also add great curb appeal to any real estate listing.
3. Use What You Have Simplicity is key. Set your copper pots and pans out on display and fill your fruit bowl with apples, figs, pears or any other seasonal fruit. Make use of your vases and empty glass jars by filling them up with pinecones, tall branches from your backyard or wine corks.
4. Add Warm Lighting Swap your standard light bulbs in your floor or table lamps to Edison bulbs. For an extra step, you can also swap out your overhead lights to a "soft-white" bulb instead of a daylight or cool-white. This will ensure a luminous Fall glow in your home.
5. Get Cozy Pillows and throw blankets are great and inexpensive way to add that autumn finesse in your home. When thinking pillows, there is no need to buy new ones for just a season when you can refurbish your existing with pillow covers.  Shop our Favorite.
6. Change Your Scents Invite Fall into your home and swap your candles out for rich, warm scents. Some scents like orange and citrus scents are great for boosting energy, while others like bergamot help with relaxation. If you are selling your home, adding seasonal wall plug-ins can help create a welcoming buyer experience.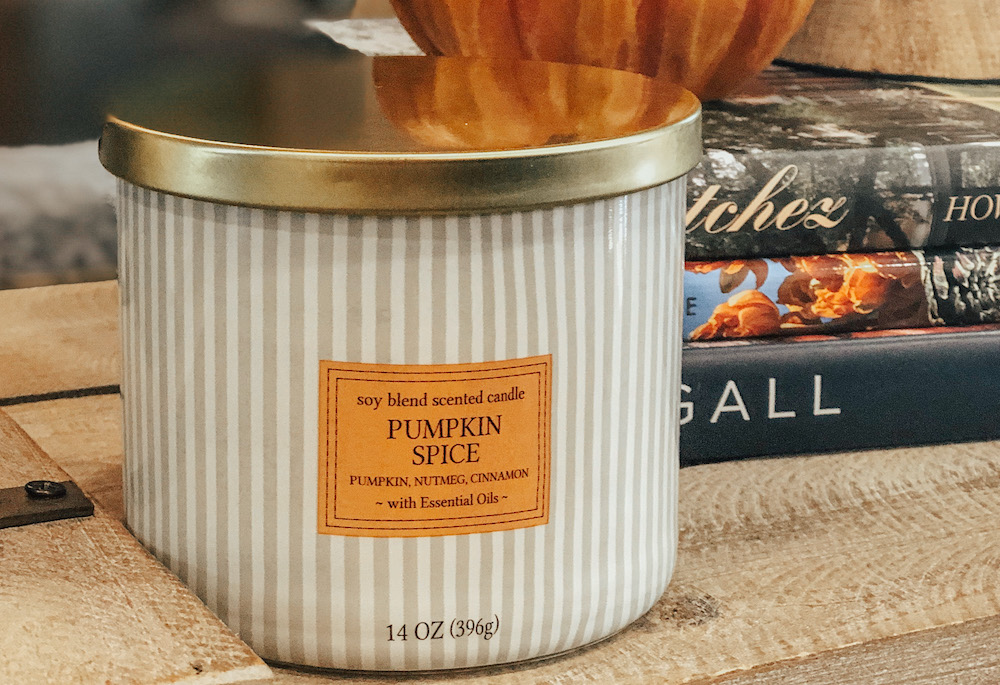 7. Decorate Statement Spaces Utilizing space you already have is a great way to bring in that seasonal flair. Adding tall candlesticks, dried flowers, berries and even a couple of vintage books to your centerpiece, mantle or bar cart is a great way to incorporate those Fall looks.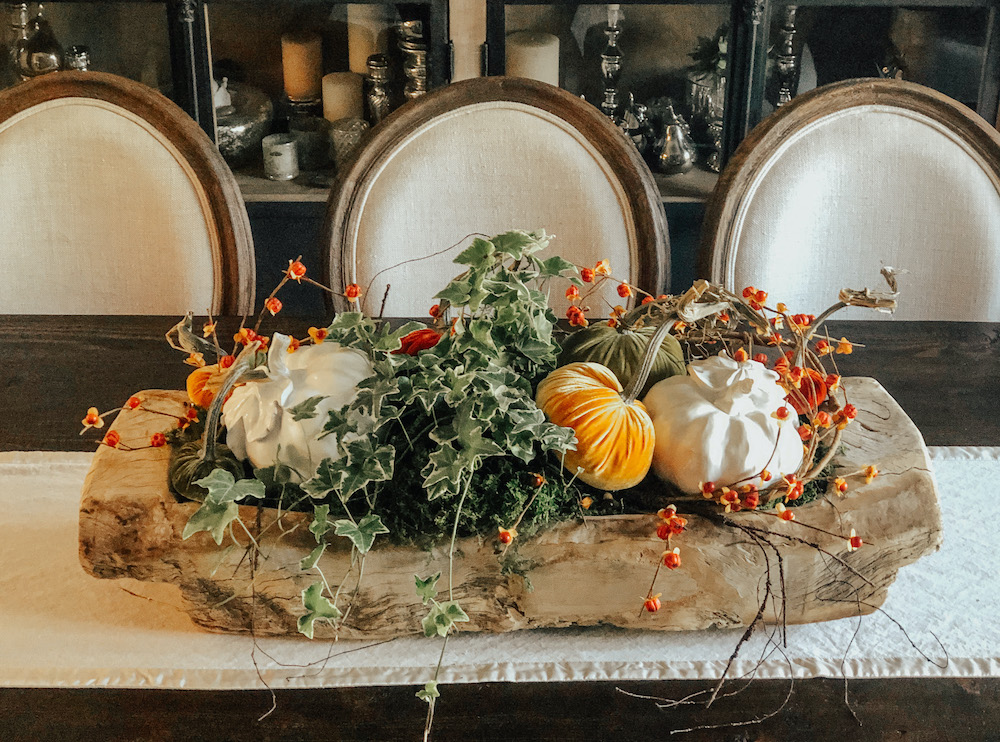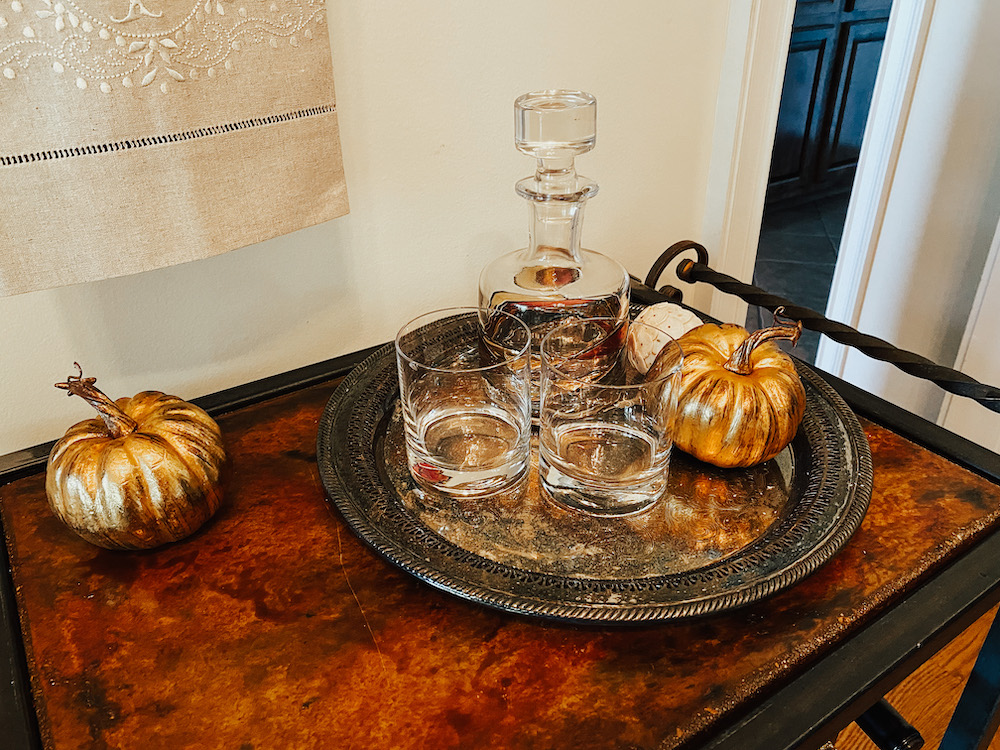 You can find items used here in your local craft store and at your local nursery. Be sure to share your harvest ideas and looks by tagging 
@RealtySouth_
 in your Instagram posts or 
@realtysouth
 for Facebook. Happy Harvest Home, friends!