With the unpredicted times 2020 has brought us, many wanting to sell their home are wondering whether to put their selling plans on hold or take the jump and list it.
The fear of the unknown is understandable. Yet the irony is, after closely examining the current housing market conditions, many real estate experts believe that 2020 could be one of the best times in years to sell a home. The National Association of REALTORS" reported Thursday, Oct. 22, 2020, that existing-home sales in September were up 21% year over year.
Here are 5 clear reasons it's not too late to sell your home in 2020!
Home buyer demand
When the coronavirus first swept through Alabama, most home buyers went dormant for a minute. Once the shift to virtual open houses and virtual closings were put into place, home buyers came out with a vengeance. Buyers are trying to make up for time they lost looking for their dream home. With that being said, the demand for homes has spiked tremendously over the past few months, and with the largest buyer pool in Alabama, RealtySouth will deliver superior results when selling your home.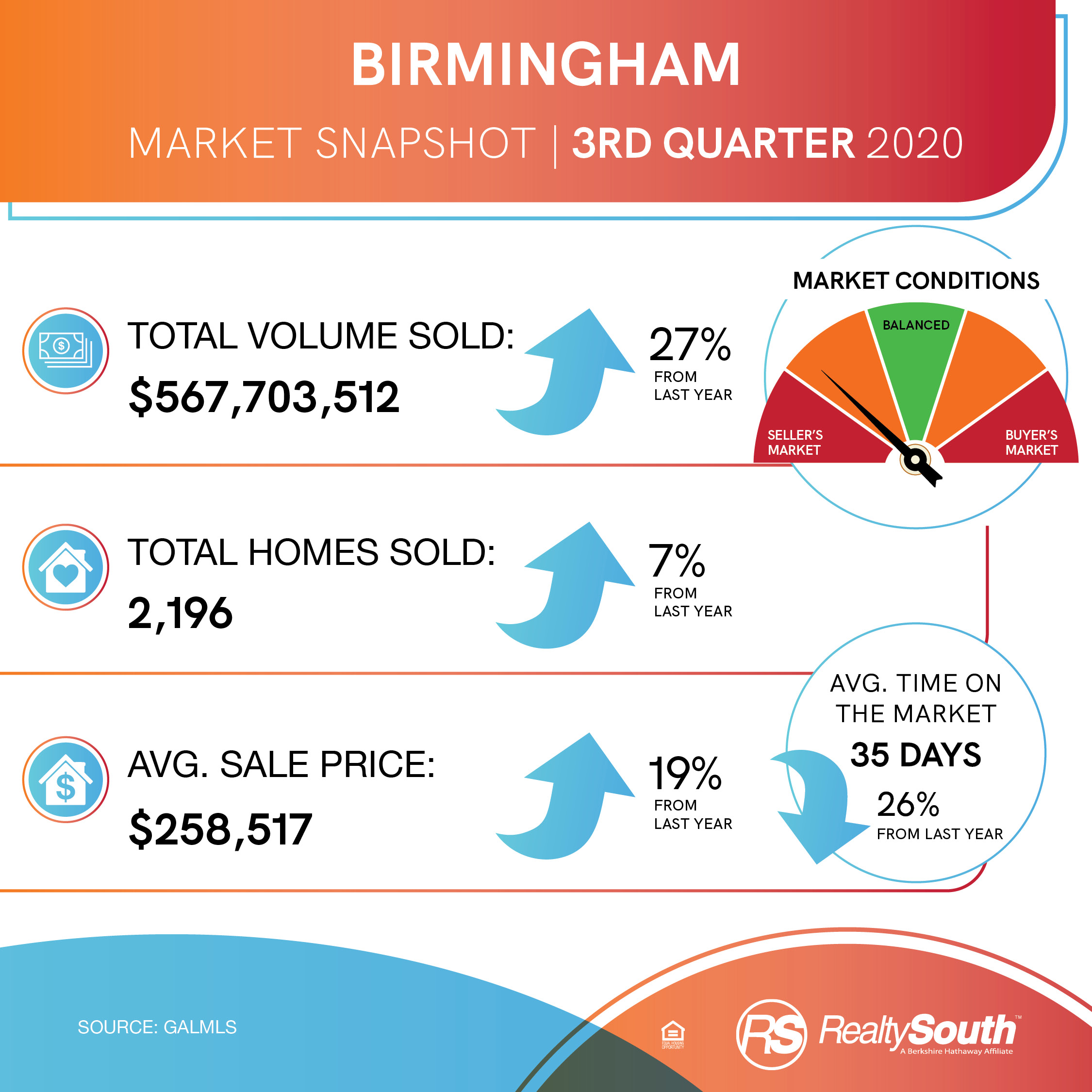 Working from home
Many companies are going completely virtual, meaning employees who needed to be close to the city for their daily commute can now move to suburbs further outside the city, getting more bang for their buck!
This also means a change in home buyer needs. With many people using their dining room table as their office, there has been an uptick with buyers looking for a home office. Having a professional background space has become increasingly important to the buyer pool. Those same buyers are looking for a great outdoor area and extra living space for a little more peace-of-mind in their working-home.
Home inventory down
Even though people are getting more comfortable with listing their homes for sale, there is still a decrease in the number of homes available. With demand for homes up and inventory down, the conditions are perfect for home sellers. Because of this, you may find yourself with multiple offers on your home. The average time on the market has dropped statewide.
"The average sale price (ASP) has grown and is actually higher now than it was before the pandemic," shares Richard Grimes, President & CEO, RealtySouth.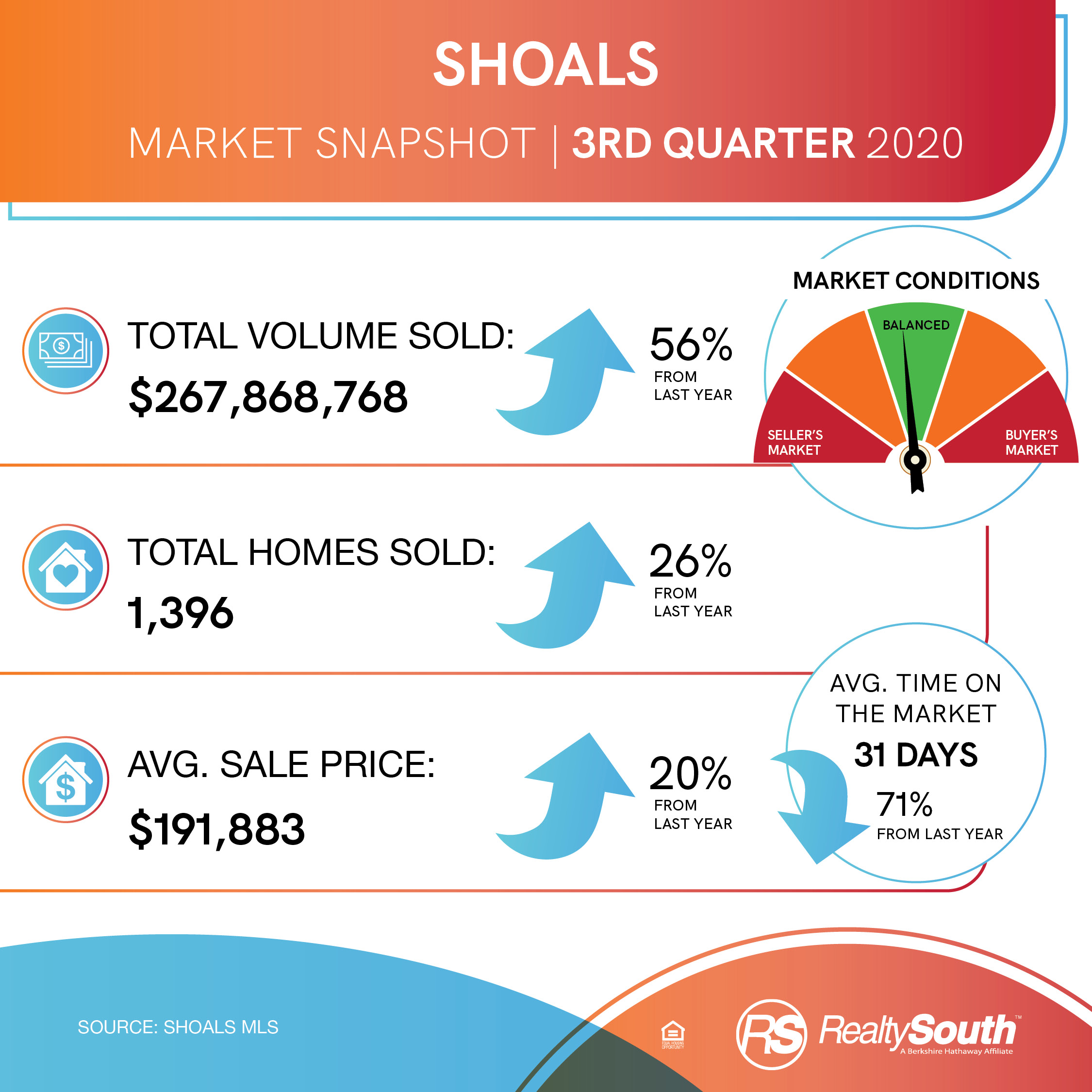 Mortgage rates are at an all-time low!
Another factor pushing home buyers to shop for their dream home, are the historically low mortgage interest rates. The fact that home buyers could potently save big bucks in interest over a number of years is making purchasing a home very temping, again increasing the demand for home buyers! Loan officers at Prosperity Home Mortgage are busier than ever, and work diligently to help buyers secure the purchase of a home for sale.
Home values have been on the rise
What's your home worth? Home value has been on the rise for quite a while now. With the values increasing, it might be a good time to put your home on the market if you are worried about the upcoming months and want to sell for a guaranteed higher price. Our expertly trained RealtySouth agents will insure you get the most for your home.
So, is now a good time for you to sell your home? It may be beneficial to speak with a licensed RealtySouth agent. They can help you weigh the pro's and con's to determine if listing your home is a good option for you. There are 21 offices located across Alabama, find the one that is most convenient for you!
See your local market snapshot below.